Cadillac logo history
In comparison with emblems of many other car brands, Cadillac symbol looks unusually diverse in colors. According to a corporate legend, this emblem is a modification of the family coat of arms of Le Sieur Antoine De La Mothe Cadillac, who founded Detroit and after whom the brand itself was named.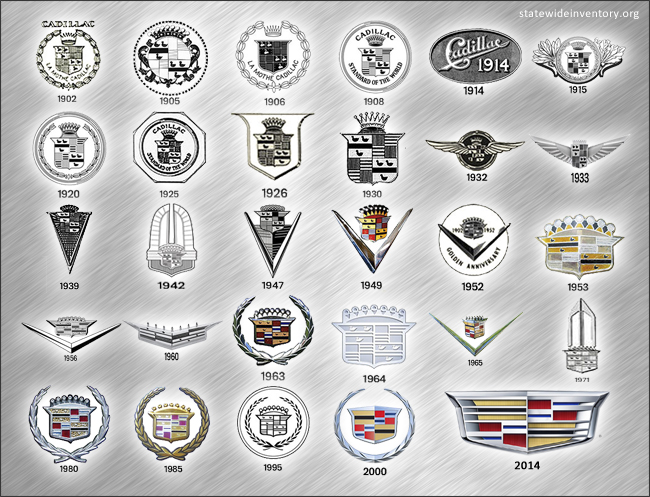 Although the company claimed that this crest was created in the 11th century, some experts suppose that in fact Antoine De La Mothe Cadillac designed it himself back in 1687.
Old Cadillac logo
In the course of time the company modified its logo several times. The ducks that could be seen in older versions (merlettes) were taken from Antoine De La Mothe's coat of arms. Merlettes were often used in coats of arms of the knights who took part in the Crusades.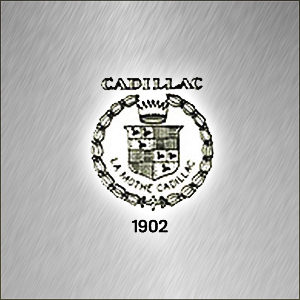 In 1999 the badge got a cleaner design: the crown and the merlettes were gone. The "Wreath & Crest" version appeared in advertising the same year, and three years later this badge was used on the cars.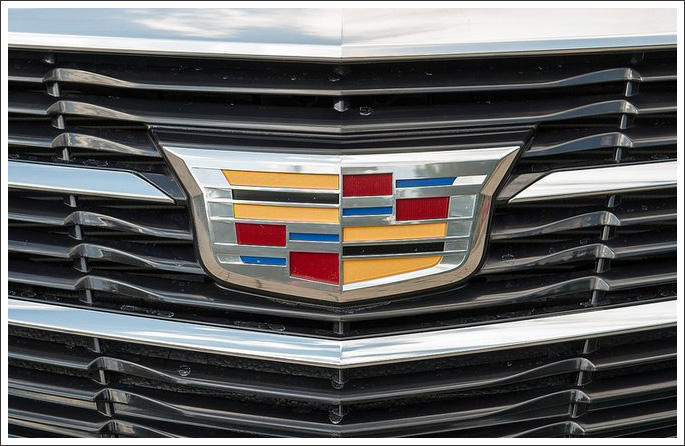 Yellow, black, red, blue grey, and silver are the most important colors of the Cadillac symbol. Red color was a reminder of the Crusades, it was used in the coat of arms as a symbol of bravery and boldness. All other colors also have their unique meaning reflecting the brand's core values.
New Cadillac logo
The iconic Cadillac crest became lower and wider, and the wreath disappeared. As Cadillac's spokesperson put it, the new version was designed "sleek and streamlined", and thus reflected the current models.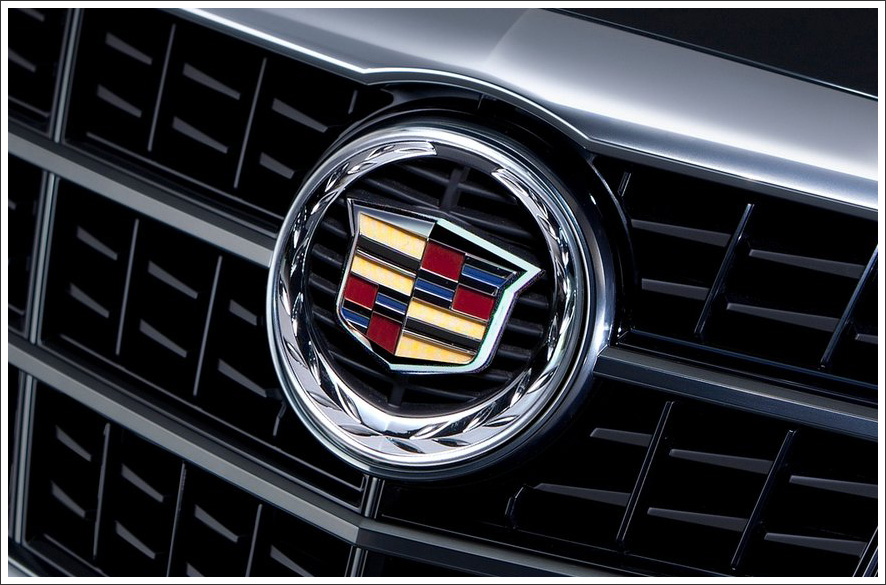 According to Bruce Mau Design representative Hunter Tura, this modification looks "more hipper, younger", while Wolff Olins representative Todd Simmons said it "keeps the best bits of their unique identity".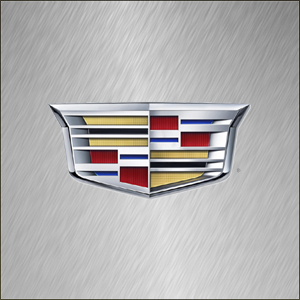 It was first shown in summer 2014 on Elmiraj concept, and has appeared on all new vehicles since then.