China is the world's largest auto market. The country's automotive industry has been the largest in the world by production since 2008. In 2009 more cars were made in China than in the EU, the U.S., and Japan combined.
However, independent Chinese car companies are not as numerous, as one could expect. That's because most of the cars are produced by joint ventures between local and foreign manufacturers. A number of U.S. and Japanese brands, including General Motors, Hyundai, Nissan, and Toyota, have production facilities within the country. And still there are several independent Chinese car brands that do not collaborate with foreign companies.
Most vehicles are sold domestically, but some are exported. It is possible to see Chinese cars in USA and Europe, and still the main markets are such countries as Brazil, Chile, Russia, as well as Saudi Arabia. Among the countries where these vehicles are sold we can also name South Africa, Ukraine, and Venezuela.
Chinese automotive industry dates back to the 1950s, when the first plants were established in partnership with the USSR. Over the first three decades production volumes stayed very low: not more than 200,000 cars were made annually.
However over the past 25 years the country's automotive industry experienced a dramatic growth. By 2000 China produced over two million cars. The fact that the country became a part of the World Trade Organization in 2001 gave its automotive sector a real boost: every year Chinese car manufacturers made a million vehicles more. Thus, by 2007 the country sold over million automobiles. Two years later the output exceeded 13 millions – more than that of the U.S. In 2014 over 23 million cars (26% of the world output) were produced in China.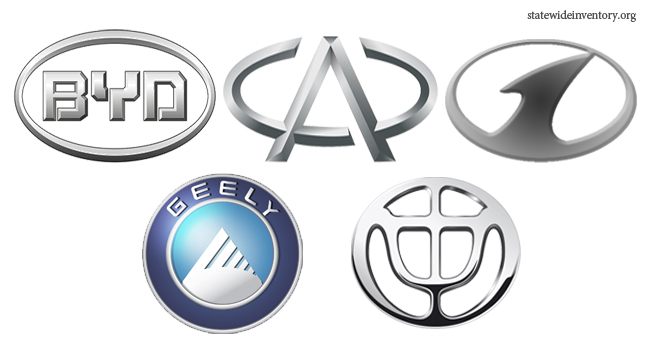 The growth rates look fantastic. Not too long ago one could see a lot of bicycles in the streets of Beijing – and today there are cars everywhere. Auto experts suppose that China will become the world's largest luxury car market in the nearest future. The analysts of McKinsey & Company, for instance, are sure that the country needs not more than seven years to get ahead of the U.S. and become the world's No. 1 luxury automotive market. In spite of the fact that sales has downshifted in 2015, Chinese car manufacturers have a very strong perspective.
Geely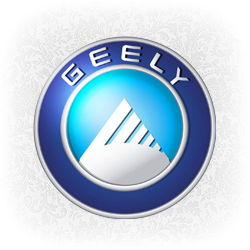 Formal name: Zhejiang Geely Holding Group
Founded: 1986
Headquarters: Hangzhou
Over the first decade Geely specialized in making refrigerators and scooters. First cars appeared in 1997. With total assets exceeding RMB 100 billion Geely has been one of the largest Chinese car companies and one of the country's top 500 companies for ten consecutive years. In 2012 it was listed in Fortune Global500 as the only Chinese private car company.
Today the company has production facilities in Zhejiang Province and in Lanzhou, Xiangtan, Jinan and Chengdu. The lineup includes over 30 models with engines varying from 1.0 L to 2.4 L and manual/automatic transmissions. The cars are sold under Geely and Volvo brands. Three more Geely's marques - Emgrand, Gleagle, and Englon - were discontinued recently.
Chery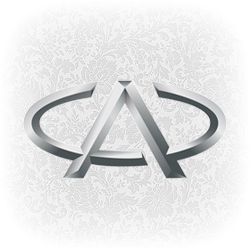 Formal name: Chery Automobile Co., Ltd.
Founded: 1997
Headquarters: Wuhu, Anhui
Type: Government-owned corporation
In 2012 Chery produced 590,000 vehicles, thus becoming China's tenth-largest car maker. The company was founded by the Government, and is still owned by the state. The lineup consists of passenger cars, minivans, and SUVs.
Chery is one of the few Chinese car brands that sell their automobiles not only within the country, but also abroad. It has been the country's largest passenger car exporter for over a decade. It takes part in joint ventures with Israel Corporation, Qoros (luxury cars) and Jaguar Land Rover (makes Land Rover cars in China). It also partners with such European brands as VALEO, Delphi, Lotus.
Among the most successful models one could mention Chery T21 (named the best vehicle of 2014 in Chile) and QQ city car.
Hongqi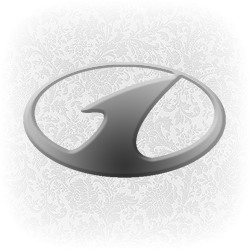 Parent company: FAW Group/FAW Car Company
Founded: 1953
Headquarters: Changchun, Jilin
Type: Government-owned enterprise
Hongqi is the first China's car marque: before it made its first vehicles, not a singe passenger car had been produced domestically. Hongqi is the property of FAW Car Company (a division of FAW Group). The Group was founded by the government, and for a long time its cars were used only by the party elite. The original models were produced until 1981. In 2014 three companies were formed out of the group
Today the lineup consists of executive class cars. No wonder that in terms of sales Hongqi is not in the top of the list. In 2013, for instance, only 2,500 cars were sold, so Hongqi could not climb higher than the 67th line in the list of top-selling Chinese car companies.
In addition to Hongqi, FAW Group also produces vehicles under brands Besturn and FAW.
Brilliance Auto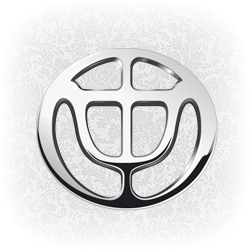 Formal name: HuaChen Group Auto Holding Co., Ltd.
Founded: 1949
Headquarters: Shenyang
Type: Private
The car maker produces automobiles under the Brilliance brand, as well as microvans, and car parts. The company owns a 42.48% share in Brilliance China Automotive Holdings, which, in its turn, holds a 60% share in Shenyang Brilliance JinBei Automobile Co. (produces the Jinbei and Granse minibuses).
In 2010 all Brilliance auto divisions combined produced 800,000 vehicles (principally consumer sedans). Two years later the output was 650,000 vehicles, making Brilliance the 8th-largest car maker in China.
BYD Auto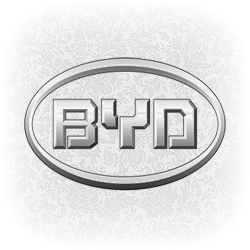 Formal name: BYD Auto Co., Ltd.
Founded: 2003
Headquarters: Shenzhen, Guangdong
Type: Subsidiary
In spite of its young age, BYD Auto has managed to become the tenth-largest selling car manufacturer. In the list of Chinese car brands in terms of sales it is the largest. One of the most successful years of the last decade has been 2013, when the company sold 506,189 cars within the country.
The product range consists of passenger cars and buses produced under the BYD brand. In addition to this, luxury electric vehicles are made in a joint venture with Daimler AG (Denza brand).