One of the most significant automakers in Europe, Italy is famous for its sports and supercars, as well as small city vehicles. Among the top Italian car brands producing sports cars are Ferrari, Lamborghini, Maserati. Many companies create vehicles that are great for road use.
Moreover, even the invention of an automobile is connected with this country. Leonardo da Vinci was the first to introduce an idea somewhat similar to a modern era car. In 1850s an Italian priest Nicolò Barsanti designed an engine that later was used in automobiles.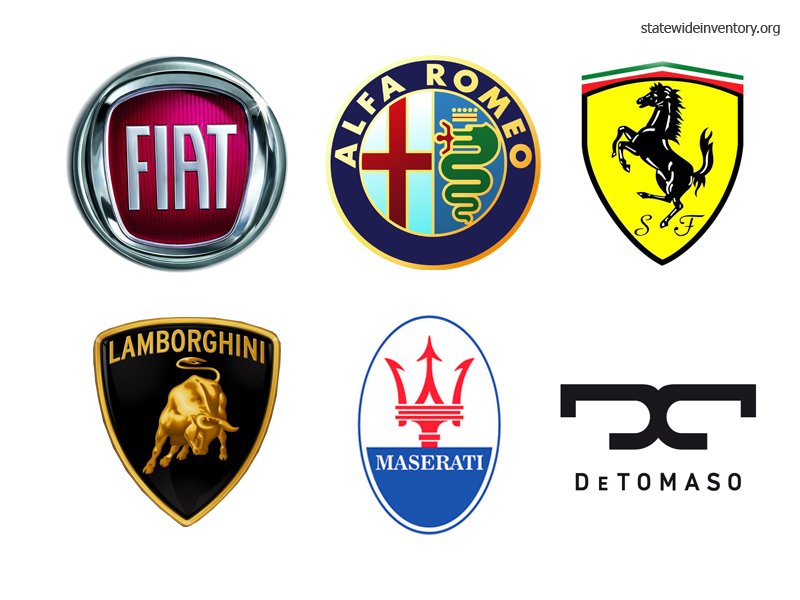 The turning point of auto industry was the birth of Fiat, now the largest of all Italian car companies. Its first model (designed by Aristide Faccioli) appeared in 1899. Only 8 copies were produced. Stefanini-Martina is generally considered the first manufacturer (1889), but it is worth mentioning that actually a petrol fueled tri-cycle had been built by Enrico Bernardi a little earlier, by 1885.
1900: Isotta Fraschini is established. During its first years it specializes in assembling Renault cars.
1905: Giulio Cesare Cappa founds his Aquila Italiana. Together with Giulio Pallavicino they create a prototype having such engineering solutions as piston alloy and pedal clutch for the ignition.
1906: a Fiat driver Vincenzo Lancia founds his Lancia & C, two years later its first model is produced. Lancia Alfa could drive as fast as 90 kmh. 108 models were sold.
Another turning point is the birth of Alfa Romeo (1910). It introduced a new type of vehicles – sports cars.
Today more than 2,130 Italian firms are connected with automotive industry. Its contribution to the country's GDP reaches 8,5%, the number of people employed is almost 250,000. Auto industry is dominated by Fiat Group, which makes 9 out of 10 cars produced within this country. Vehicles made by Italian car companies win the European Car of the Year annual award more often than other countries.
Fiat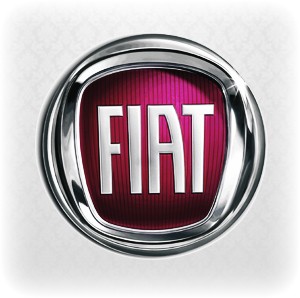 Years: 1899 – Present
Headquarters: Turin, Italy
Founder/Parent Company: Giovanni Agnelli
Website: http://www.fiatspa.com
This Italian-American multinational company is considered world's 7th-largest car maker. Since 2014, when Fiat S.p.A was merged into a new holding company based in London, it has been known as Fiat Chrysler Automobiles (FCA). There are two main subsidiaries, that own several Italian car brands:
- FCA Italy (previously Fiat Group Automobiles), that makes and sells passenger cars and light commercial vehicles;
- FCA US (often called just Chrysler) also produces Fiat branded cars and is one of the "Big Three" American car makers. Its product line includes such marques as Chrysler, Dodge, Ram, Jeep and Mopar.
Throughout 2014-2019 FCA expects to increase its sales volumes to 7 million units (including all brands owned by this holding). Among Fiat vehicles launched in 2015 are Fiat 500X and a new specialty car.
Alfa Romeo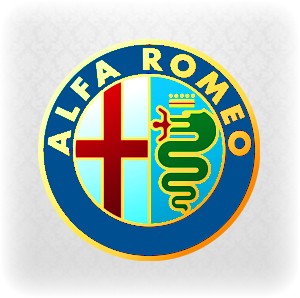 Years: 1910 – Present
Headquarters: Turin, Italy
Founder/Parent Company: Alexandre Darracq/Ugo Stella, Nicola Romeo
Website: http://www.alfaromeo.com
The automobile manufacturer with a history of more than 100 years makes sports car more available to the masses. It was founded in summer of 1910 in Milan and almost at once became involved in car racing. Since then, this Italian car manufacturer took part as a constructor and an engine supplier in a wide range of motorsport events, including Formula One, sportscar and touring car racing, as well as rallies. It has more victories than any other car brand.
Among current models we can mention a 3-door sporty supermini Alfa Romeo MiTo unveiled in 2008, a 5-door family car Giulietta (2010), a rear wheel drive sports car Alfa Romeo 4C (2011), a compact executive saloon car Giulia (2015) and a luxury sport utility vehicle C-SUV expected in 2016. The plan for 2016-2018 includes the launch of 2 utility vehicles, 2 compact vehicles, a midsize car and a full-size car. In addition to this, Alfa Romeo is going to unveil a new "specialty" vehicle. This brand is owned by Fiat Chrysler Automobiles.
Ferrari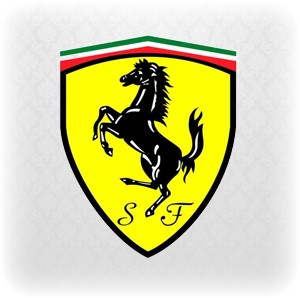 Years: 1947 – Present
Headquarters: Maranello, Italy
Founder/Parent Company: Enzo Ferrari
Website: http://www.ferrari.com
This luxury sports car manufacturer was founded in 1929, and during its first years it focused on producing race cars. Its first street-legal car was made in 1947 in Maranello (northern Italy). This town has been home to Ferrari ever since. Fiat purchased a half of the company in 1969, and 20 years later it bought 40% more.
However at the end of 2014 Fiat informed that it is going to spin off Ferrari, putting 10% of outstanding shares on the U.S. and European stock exchanges. Its plan for 2014-2018 includes a new launch every year.
Lamborghini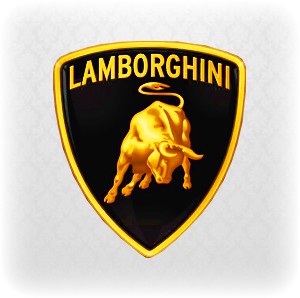 Years: 1963 – Present
Headquarters: Sant'Agata Bolognese, Italy
Founder/Parent Company: Ferruccio Lamborghini
Website: http://www.lamborghini.com/en/home/
This Italian car manufacturer has gained recognition all over the world for its luxury sports cars. Previously it also produced and sold SUVs. Today Automobili Lamborghini S.p.A. is owned by the Volkswagen Group. Lamborghini office is based in Sant'Agata Bolognese, production facility is located there as well.
One of the most famous Italian car companies was founded in 1963 and became widely known 3 years later for its Miura sports coupé. Today Lamborghini sells 2 model lines of automobiles: Aventador (V12-powered, includes LP 700–4 coupé and roadster), as well as Huracán (V10-powered, includes LP 610-4 coupé).
Maserati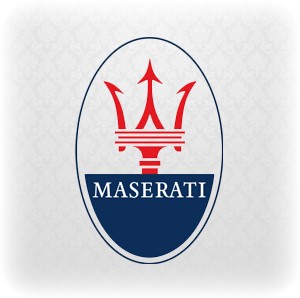 Years: 1914 – Present
Headquarters: Modena, Italy
Founder/Parent Company: Fiat Chrysler Automobiles, NV
Website: http://www.maserati.com
Since its establishment in 1914 in Bologna, Maserati has been producing ultra-luxury automobiles marked by unique style. Company based in Modena belongs to Fiat Chrysler Automobiles and is a part of the sports car group (along with Alfa Romeo and Abarth). 2015-2018 launches include:
- Levante SUV (2015);
- Alfieri Coupe (2016);
- Alfieri Cabriole (2017);
- GranTurismo (2018): 560 V8 and rear wheel drive.
De Tomaso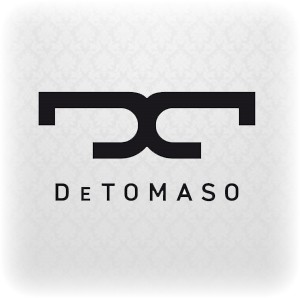 Years: 1959 – 2004
Headquarters: Modena, Italy
Founder/Parent Company: Alejandro de Tomaso
This Italian car manufacturer is primarily known for its high-performance sports cars. However it also revealed several luxury coupés and saloons (1971-1989). Sports cars product line included Vallelunga (1963), Mangusta (1966), De Tomaso Pantera with 351 Cleveland Ford V8 (1971), and Guarà produced since 1993. The company went into liquidation in 2004, and in April 2015 was sold to Consolidated Ideal TeamVenture. It was announced that cars under De Tomaso brand will be produced in China.