Japan has the world's third largest automotive industry. The first motor vehicles were built back in the 1910s. The car segment was rapidly growing between the 1970s and the 1990s. As a result of this, over the past few decades the country has been among the top three car manufacturers by production, ahead of Germany, behind the U.S. and China. In 2012 it produced 9.9 million automobiles. Japanese car brands have won Car of the Year awards many times.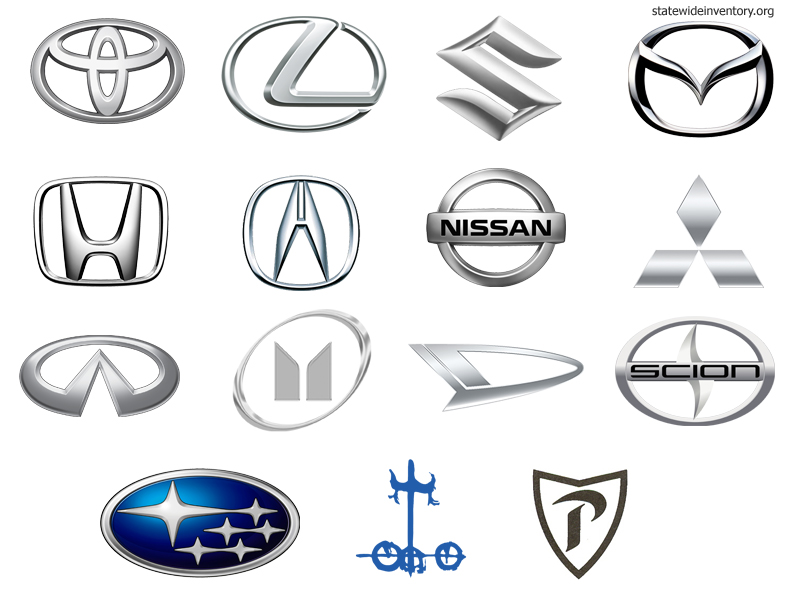 The top-selling marques are Toyota, Honda, and Mazda, while the newer, luxury brands include Lexus and Infiniti. This article gives an overview of Japan's automotive industry, including active and defunct car manufacturers.
Top-selling Japanese car brands
Toyota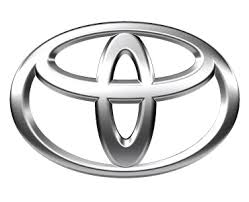 Formal name: Toyota Motor Corporation
Founded: 1937
Popular models: Corolla, Camry, Land Cruiser
Headquarters: Toyota, Aichi
Type: Public
In 2012 Toyota was the world's largest car maker by production. That year multinational corporation produced more than 10 million passenger cars and trucks. In addition to making automobiles under its own marque, Toyota sells cars under four more brands: Hino, Lexus, Ranz, and Scion.
Additionally, the company owns stakes in the following car makers:
- Daihatsu (51.2%);
- Fuji Heavy Industries (16.66%);
- Isuzu (5.9%);
- Tesla (0.27%).
It also takes part in automotive joint-ventures in China, India, Czech Republic and holds stakes in companies working in other industries.
The combination of safety and quality Toyota provides has always been its key feature. The Camry and the Highlander hold a "Top Safety Pick" award (2014). Almost ever year the engineers come up with innovative concepts. Automated safety (Automated Highway Driving Assist) can be mentioned among the most recent ones.
Lexus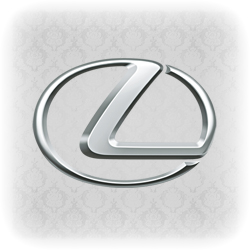 Founded: 1989
Popular models: RX SUV, ES sedan, Lexus IS, Lexus NX
Headquarters: Nagoya
Parent company: Toyota Motor Corporation
Toyota's premium division, Lexus introduced its first vehicle in 1989. Today Lexus is considered the top-selling Japanese car brand in the premium segment. Most vehicles are sold in the U.S., but the brand is constantly expanding its market.
The product range includes sedan, coupé, convertible, and SUV models. RX crossover debuted in 2005, followed by additional hybrid models, IS F sport sedan (2007) and LFA supercar (2009).
Lexus is sometimes referred to as an equivalent of Nissan's Infiniti marque. It has managed to become more popular than Honda Acura. The design of the vehicles is very different from that of other Toyota cars.
Suzuki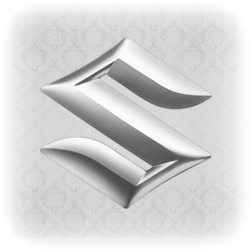 Founded: 1909
Headquarters: Hamamatsu, Shizuoka
In 2011 Suzuki became the world's10th largest automobile manufacturer. Initially Suzuki produced motorcycles, but in the course of time vehicles of other types joined the company's lineup, including automobiles, all-terrain vehicles, and outboard marine engines, as well as a number of small internal combustion engines.
Nowadays the company has more than 45,000 employees and over 130 distributors in 200 countries. Production facilities are based in more than 20 counties all over the world.
Mazda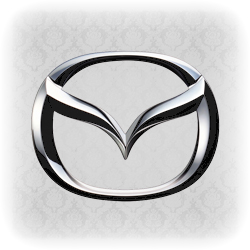 Formal name: Mazda Motor Corporation
Founded: 1920 (according to other sources – in 1915)
Popular models: Mazda 3, MX-5
Headquarters: Fuchu, Aki District, Hiroshima
Type: Public
Parent company: Ford Motor Company
The sporty DNA, that Mazda definitely possesses, is one of its most characteristic features. One of the very few Japanese car brands that produce sports vehicles. Also, its cars are famous for their reliability. According to a ranking published in 2011, Mazda was the world's 15th largest automobile manufacturer.
The majority of vehicles are produced in Japan-based plants, but the company also has production facilities in other countries. A new auto plant in Mexico is being built jointly with Sumitomo Corp.
Partnership with Ford Motor Company lasting from 1979 to 2010 was very fruitful. During this period Mazda developed a number of supplementary divisions, including Autozam, Efini, Eunos, and Xedos. As the BusinessWeek magazine stated in 2008, this alliance was saving the company about $90 million a year, and for the Ford Motor Company the sum was several times that. However, Ford eventually sold its stake.
Honda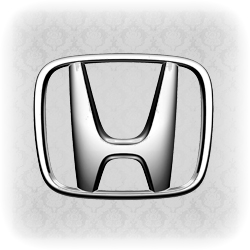 Founded: 1946
Popular models: Accord, CR-V SUV
Headquarters: Minato, Tokyo
Type: Public
Initially Honda became popular for its 2-cycle motorbike engines. Nowadays it is a world famous motor vehicles manufacturer with a diverse lineup, including automobiles and motorcycles. Honda's largest and best-selling car, Accord, is characterized by generous interior space and stylish exterior.
Honda is the world's leader in the motorcycle segment. As for automobile industry, Honda can not be named the leader, but still it is an important player at a global level having more than 20 models in production.
Acura

Founded: 1986
Popular models: MDX, TLX, RDX
Headquarters: Minato, Tokyo
Parent company: Honda Motor Company
Acura poses itself as a luxury vehicle division of Honda Motor Company. It is famous for being the first premium auto brand in Japan. The lineup includes luxury, performance, and high-performance cars.
In the 1990s the sales were down, but with the introduction of new models (including its first all-original SUV, the MDX) Acura managed to gain the lost positions. In the 2010s such models as the ILX, TLX, and RLX hit the market. One of the recent launches is a second generation NSX featuring a nine-speed dual-clutch transmission.
Nissan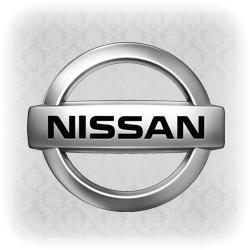 Formal name: Nissan Motor Company Ltd
Founded: 1933
Popular models: Nissan Rogue
Headquarters: Nishi-ku, Yokohama (since 2011)
Type: Public
In 2012 and 2013 Nissan managed to get to the sixth line in the world's top car makers rankings. Its main markets are outside the U.S.: most cars are sold in China and Russia, where Nissan is the leading Japanese brand. That is hardly a surprise taking into consideration mergers with the Dongfeng Motor Corporation and Russian Technologies. Nissan Motor Company has been in an alliance with a French car maker Renault for more than 15 years, and together they are considered the forth largest car manufacturer in the world.
Apart from the Nissan brand, vehicles are sold under the Infiniti, and Datsun brands. The company is interested in electric vehicles and luxury car models. Nissan Leaf launched in 2014 is the best-sold all-electric car.
Mitsubishi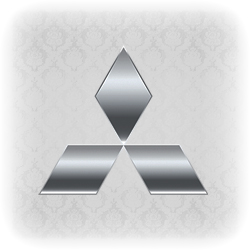 Formal name: Mitsubishi Motors Corporation
Founded: 1970 (formed from a division of Mitsubishi Heavy Industries)
Popular models: Pajero SUV, Lancer, Outlander
Headquarters: Minato, Tokyo
Type: Public
Mitsubishi is an important player not only in Japanese automotive industry, but at a global level. According to a OICA survey World Motor Vehicle Production published in 2011, Mitsubishi was the country's sixth largest manufacturer and world's sixteenth largest car maker. In addition to Mitsubishi Motors Corporation, there also exists Mitsubishi Fuso Truck and Bus Corporation, which is a division focusing on construction equipment, as well as grade trucks and buses. Pajero, one of the best-selling SUVs in the world, is often regarded as an analogue of Toyota Land Cruiser or Nissan Patrol.
Infiniti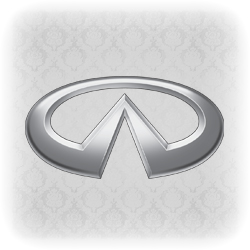 Founded: 1989
Popular models: Infiniti Q50, G-Series (including a G coupe, G sedan, and G convertible)
Headquarters: Hopewell Centre, Wan Chai, Hong Kong
Parent company: Nissan Motor Company
The luxury division of Nissan, Infiniti focuses on producing premium automobiles. Although the division has a rather short history as compared to many other Japanese car brands, it has already gained recognition all around the world and has over 230 dealers in 15 countries.
The current product range includes nine models. They appeal to people for whom money is not the issue. Top Gear experts have stated that Infinity sometimes can beat its Toyota equivalent, Lexus.
Minor Japanese car brands
If you are interested in auto market, you may have heard the names of some of the following car manufacturers. They are not as famous as the ones mentioned above, but still are important players at the country's automotive industry.
Isuzu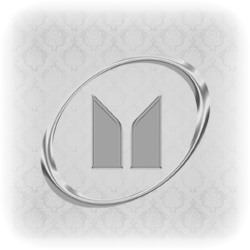 Founded: 1916
Headquarters: Tokyo
The car maker was formed about a century ago as a result of a merger of three companies (one of them specialized in constructing ships, another – in engineering, and the last one was a gas company).
In addition to automobiles, Isuzu produces accessories, parts, and petrol and diesel engines. The company focuses on commercial vehicles, but its product range also includes SUVs and sports cars. Initially the brand was known under the name Chiyoda.
Daihatsu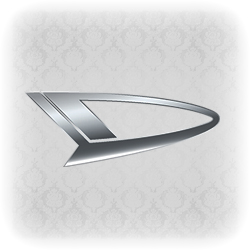 Formal name: Daihatsu Motor Corp
Founded: 1907
Headquarters: Ikeda, Osaka Prefecture
Parent company: Toyota Motor Corporation (holds a 51% stake)
The oldest among Japanese car brands, Daihatsu specializes in manufacturing compact cars and off-road vehicles. An affiliate company called Daihatsu Diesel Motor Manufacturing Company, sells marine engines and diesel generators.
The original name Hatsudoki Seizo was changed to Daihatsu in 1951. Shortly after, the company signed an agreement with Toyota Motor Corporation and started to sell cars in Europe. However commercial success did not come until the 1980s. In 2011 the company announced it was going to leave Europe due to financial crisis and persistently strong yen. Not a single new car has been introduced for several years, but the news has leaked that something may be launched soon.
Scion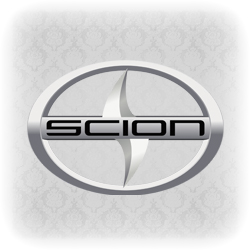 Founded: 2002
Headquarters: Torrance, California, US
Parent company: Toyota Motor Corporation
A division of Toyota Motor Corporation, Scion targets Generation Y consumers. Its very first vehicles, the xA hatchback and xB wagon, hit the U.S. market in 2003 and were a success. The concept of "Pure Price" that the company uses, means that the price posted includes not only the car itself, but also accessories, finance and insurance policy. Another marketing tool is a one-trim, simplified purchase process.
Scion has not been very successful recently, but there are plans to release a new vehicle.
Subaru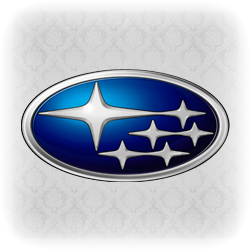 Founded: 1953
Headquarters: Ebisu, Tokyo
Parent company: Fuji Heavy Industries (specializes in transportation)
As of 2012, Subaru occupied the 22nd line in the list of the world's largest car manufacturers by production. The two characteristic features of Subaru vehicles include the boxer engine layout and the Symmetrical AWD (All Wheel Drive). This equipment has been installed in most Subaru-branded cars sold in the North America, except BRZ launched in 2012. The company produces rally cars, as well as turbocharged models of their top-selling vehicles. It is important to point out that a 16.5% stake in Fuji Heavy Industries, the parent company of Subaru, is held by Toyota Motor Corporation.
Mitsuoka Motors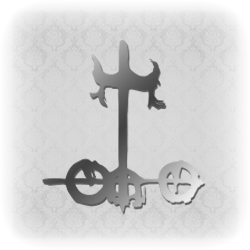 Founded: 1968
Headquarters: Kakeomachi, Toyama City, Toyama
These cars are easy to recognize by their retro design elements, which were characteristic to British cars about half a century ago. The product line of this small automaker includes sedans, coaches and buses, as well as sports cars. In addition to this, Mitsuoka is well-known for selling the retro-classic TD2000, which is Japan's most famous roadster.
Non-Active Japanese car brands
Ohta Jidosha
Active: 1922 – 1957
Headquarters: Tokyo
About 80 years ago Ohta Jidosha, then Kosoku Kilan Kogyo Co, was one of the biggest and most famous car makers in Japan. In 1935, when the OHTA vehicle was launched, the company was renamed.
Prince Motor Company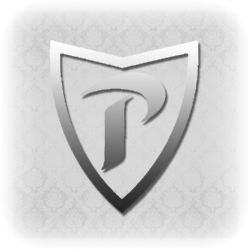 Active: 1947 – 1966
Headquarters: Suginami, Tokyo
The automobile manufacturing company was born after a merger of Tachikawa and Nakajima (both specializing in aircraft). The product range included coupes, sedans, trucks, and wagons. As a result of a merger with Nissan Prince Motor Company ceased to exist as a separate brand.
Gorham
Active: 1915 – 1922
Headquarters: Suginami, Tokyo
Gorham Motors launched just one car and merged with Nissan shortly after.