In spite of its small territory, South Korea is one of the world's leaders among automakers. It is the fifth-largest country by production and export volume.
Originally local companies just assembled parts imported from foreign plants, but today several Korean car brands are important players at a global level. The very first car made within the country, Sibal, was produced in 1955. Almost all the major automakers, including Kia, SsangYong, Hyundai, and defunct Asia Motors, appeared in 1960s.
In spite of the energy crisis of 1979 the local automotive industry continued its steady growth. Today the industry is to a great extent export-oriented. In 1988 annual production exceeded 1,000,000 vehicles, while in 2013 the output reached 4,521,429 vehicles.
Major South Korean Car Brands
Hyundai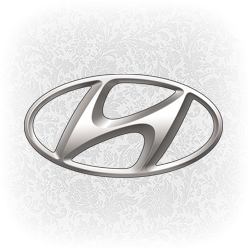 Formal name: Hyundai Motor Company, a part of Hyundai-Kia automotive Group
Founded: 1967
Popular models: Hyundai i30, Elantra, Accent
Headquarters: Seoul
Although the history of Hyundai started in 1947, the company was officially incorporated and got its current name only 20 years later. Initially it was working in partnership with Ford and Mitsubishi. The very first vehicle, Cortina, was assembled in the Ulsan Plant in 1968. In 1976 mass production of Hyundai Pony starts. This model, often referred to as the first Korean passenger car, brought the company to the international market. The following Hyundai car brands, Excel and Sonata, were also a great success at a global level. The lineup has improved greatly over the past 10 years. The company's market success is due to the fact that its cars and SUVs are sold at affordable price, have a long warranty and modern equipment.
In 2013 Hyundai produced over 3,000,000 cars, and this makes it the fourth largest automobile manufacturer in the world and the largest automobile manufacturer in South Korea. Kia and Hyundai car brands work in cooperation as Hyundai owns over 30% of Kia's assets.
Hyundai cars are sold in almost 200 countries, while the number of employees reaches 75,000. Among the most important achievements of the 2014 were the iF Design Award and the Red Dot Design Award (both won by the all-new Genesis). Another Red Dot Design Award was brought by i10. Also, the company won the third place in the Mexico Rally and showcased its HED-9 Intrado at the Geneva International Motor Show.
Kia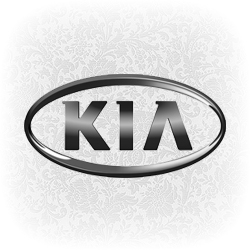 Formal name: Kia Motors Corporation, a part of Hyundai-Kia automotive Group
Founded: 1944
Popular models: Pride, Optima, Soul, Forte
Headquarters: Seoul
Parent company: Hyundai Motor Company
The oldest automobile manufacturer in South Korea, Kia is relatively new to the U.S. Initially its cars became popular because of their affordability and up-to-date equipment. The value is still a priority for the company, but with the time it is starting to pay more and more attention to technology and sportiness. Since Kia Motors Corporation became a part of Hyundai-Kia automotive Group, the quality and performance, as well as the design and reliability of its cars have improved greatly. Kia coupes, sedans and crossovers have been a great success.
Kia produced over 2,600,000 vehicles annually and thus is the second largest automaker in South Korea (Hyundai and Kia car brands are the country's largest car manufacturers).
Over the first two decades Kia specialized in producing steel bicycle parts, bicycles, motorcycles, and trucks. It was only in 1974 that the first passenger car appeared. In several years the company began mass production of Kia Pride and Kia Avella in cooperation with Ford and Mazda.
After the bankruptcy caused by Asian financial crisis of 1997 Kia car brands were very likely to disappear from the market. However, the company managed to regain feet, selling 51% of its assets to Hyundai. Today Hyundai holds a 33.88% stake.
Daewoo/GM Korea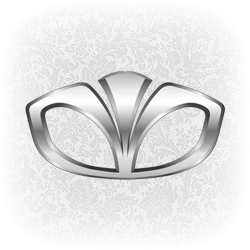 Formal name: GM Korea Company
Founded: 2001
Popular models: Lanos, Matiz
Headquarters: Seoul
One of the largest Korean car companies, GM Korea is a subsidiary of the General Motors. The company was formed out of Daewoo Group in 2001. Its history, however, dates back to 1967. In the course of time it changed several names (Saenara Motor, Shinjin Motor, Daewoo, GM Daewoo, GM Korea) and owners (Shinjin Industrial, General Motors).
Daewoo Motors had been an automotive division of Daewoo conglomerate over two decades. But due to the Asian financial crisis Daewoo Group was forced to sell its automotive division to General Motors. Over the following decade the company operated under the name GM Daewoo, and in 2011 the current name GM Korea was chosen. Among the most popular Daewoo car brands were Lanos and Matiz.
In late 1995 Daewoo was selling its cars (Nubira, Lanos, and Leganza) in the U.S., Europe, and Southeast Asia, but it withdrew from those markets as the customers were not satisfied with quality. Shortly after the company was purchased by GM, and that was the start for a completely new era in its history.
Nowadays GM Korea produces small cars for different GM divisions. Among connected with Daewoo car brands we can mention Chevrolet and Suzuki. The company has five production facilities in South Korea, and in addition to them, there is an assembly plant in Vietnam.
SsangYong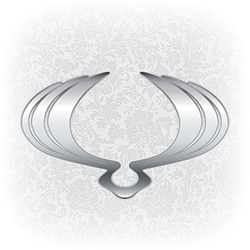 Formal name: SsangYong Motor Company
Founded: 1954
Headquarters: Busan
One of the two oldest Korean car companies: starting with Kia and SsangYong car brands from Korea began to appear one by one. Now it is the country's fourth largest automobile manufacturer.
SsangYong was merged out of two separate companies. In 1964 Ssang Yong (then Hadonghwan Motor Company) began to produce jeeps for the U.S. Army. It also built trucks and buses. A decade later production of special purpose vehicles started. A technology collaboration with Daimler-Benz proved rather successful, bringing SsangYong car brands to the global market.
Today, its product range includes SUVs and luxury cars (Rexton, Korando, Actyon). A 70% stake was purchased by Indian Mahindra & Mahindra Ltd in 2011. The first launch following the deal was XIV-1 crossover unveiled at the 2011 Frankfurt Auto Show.
Renault Samsung Motors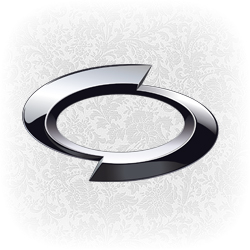 Formal name: Renault Samsung Motors
Founded: 1994
Headquarters: Busan
Parent company: Renault
It all started in 1994, when Samsung Motors was formed as an automotive division of Samsung Corporation. Shortly after Korea was hit by the Asian financial crisis, and eventually Samsung Group was forced to sell the major share of the car manufacturer to Renault.
Since 2000 the automobile manufacturer is called Renault Samsung Motors. Renault holds a 80,01% stake, Samsung maintains a minority ownership. Compact SM3 car, mid-size SM5, large SM7, mini-crossover QM3 (based on Renault Captur), crossover QM5, QM3, and SM3 Z.E. could be mentioned among the Renault Samsung car brands.
Its first commercially successful model was SM5. This four-door car was also marketed as Renault Latitude and Renault Safrane. Following it, five more Renault Samsung car brands hit the market – one in every 2-4 years.
Other Korean car companies
Smaller car makers based in South Korea include:
CT&T United
CT&T United is best-known for its battery powered electric vehicles – it is the world's largest car maker in this segment. The company founded in 2002 has launched a lot of vehicles of this type: eZone Medium Speed, cZone low-speed, Police EV, and eVAN.
Proto Motors (1997)
This manufacturer specializes in buses, electric cars, and sports cars. It works in collaboration with GM Daewoo, Kia Motors, and Hyundai. A convertible electric vehicle Spirra can be mentioned among the recent launches.
Zyle Daewoo Bus Corporation (2002)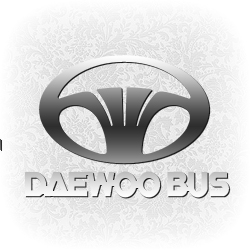 As the name implies, Zyle Daewoo Bus Corporation is a Daewoo Company division focusing on buses. It was formed in 2002 and has a lot of subsidiaries. A completely new range of commercial vehicles was launched in 2013.
Almost all the Korean car brands are based in South Korea. But it is worth mentioning Pyeonghwa Motors – a joint venture that produces and sells cars in North Korea. Although it has the capacity of making 10,000 vehicles annually, its actual output is about 400 vehicles as the local car market is very small. The product range includes small and compact cars, SUVs, and trucks.
Asia Motors used to be one of the country's largest manufacturers, but it was closed in 1999.