The cars marketed under the Subaru brand are manufactured by a special division of the Japanese transportation group Fuji Heavy Industries.
0–60 time: 4.3 seconds
WR1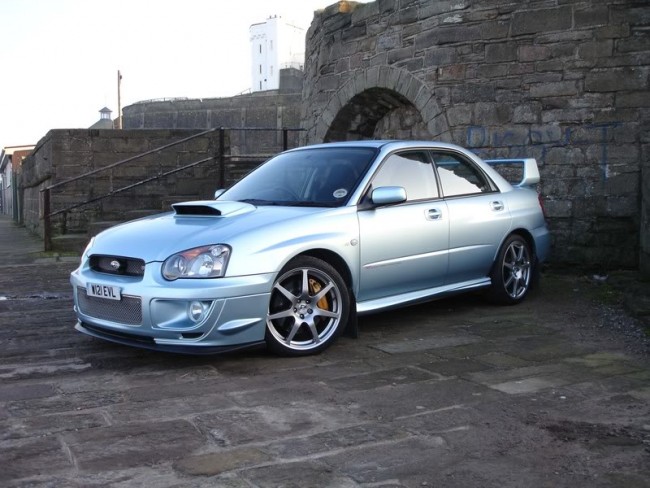 The car's exterior is very similar to other models of this line-up, but its performance is really remarkable. The fastest of all vehicles bearing the Subaru logo is a limited edition car with a 2.0-liter four-cylinder engine developing 342 hp.
0–60 time: 4.5 seconds
WRX Premium SPT
WRX STI S206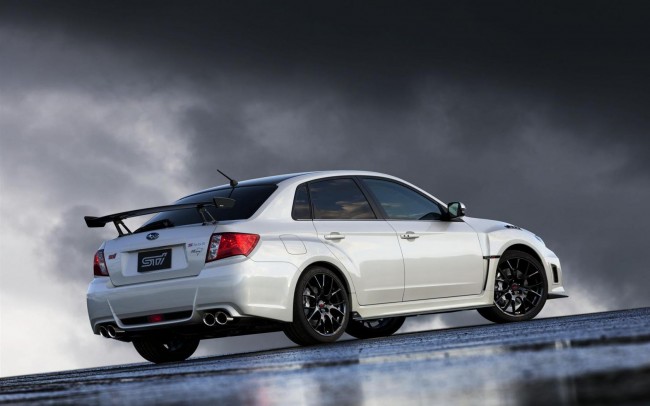 0–60 time: 4.5 seconds
The Japan-exclusive model was never marketed in the U.S. Its 316-hp engine has 318 pound-feet of torque.
WRX STI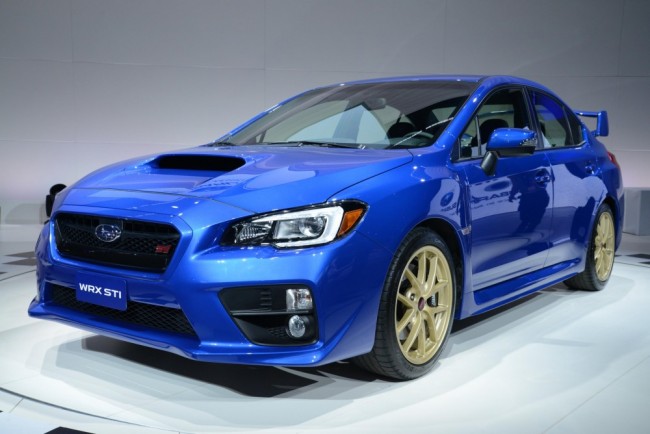 Model year: 2015
0–60 time: 4.5 seconds
0–60 time: 4.7 seconds
Impreza 22B STI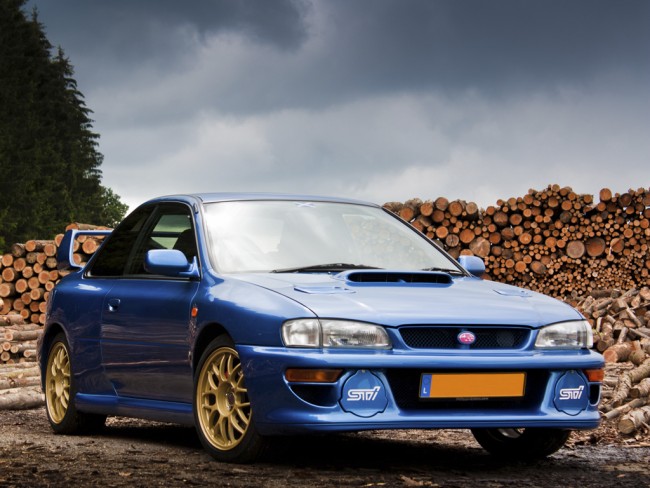 In spite of its early 1990s look, Impreza 22B STI produced 280 hp out of its 2.2-liter engine. Only 424 cars were manufactured.
WRX Special Edition
This edition was recognizable by its Punkin Orange color, wider body and bigger wheels of black color. It was a really coveted auto once, but it did not become one of production cars.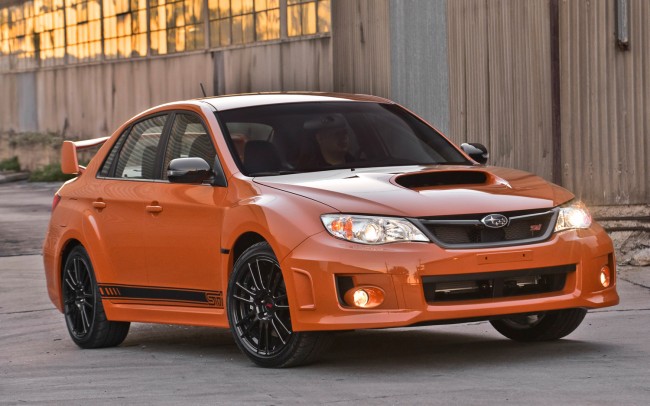 The Impreza 330S and WRX STI are just 0.1 seconds behind Impreza 22B STI and WRX Special Edition. We can also mention WRX, Forester 2.5 XT, Legacy GT spec.B, WRX Sport Wagon, BRZ, and SVX among the fastest Subaru cars, their 0–60 times ranging from 5.2 to 7.3 seconds.
Subaru Sedan & Hatchback 0 to 60 mph times

Subaru Impreza sedan 0 to 60 mph times

2012
Subaru Impreza WRX STI 3200R 0-60 mph
4.8 sec
316 hp
2012
Subaru Impreza 2.0 0-60 mph
8.5 sec
148 hp
2012
Subaru Impreza 2.0i Sport Premium Hatchback hatchback 0-60 mph
7.9 sec
148 hp
2012
Subaru Impreza 2.0 hatchback 0-60 mph
8.9 sec
148 hp
2015
New Subaru Impreza WRX STI Sedan 0-60 mph
4.6 sec
305 hp
2015
Subaru Impreza WRX Sedan 0-60 mph
5.2 sec
305 hp
2015
Subaru Impreza WRX Sedan (Manual) 0-60 mph
5.1 sec
305 hp

Subaru Legacy sedan 0 to 60 mph times

2012
Subaru Legacy 2.5GT Limited 0-60 mph
5.3 sec
265 hp
2014
Subaru Legacy 2.5i Sport 0-60 mph
8.7 sec
175 hp

Subaru XV Crosstrek hatchback 0 to 60 mph times

2012
Subaru XV Crosstrek 2.0D (Diesel, Manual) 0-60 mph
9.2 sec
148 hp
2013
Subaru XV Crosstrek AWD 0-60 mph
8.1 sec
148 hp
2014
Subaru XV Crosstrek Hybrid AWD 0-60 mph
8.9 sec
148 hp

Subaru SUVs & Wagons 0 to 60 mph times

Subaru Forester SUV 0 to 60 mph times

2012
Subaru Forester 2.5X Limited 0-60 mph
8.6 sec
170 hp
2013
Subaru Forester 2.0D XC 0-60 mph
10.0 sec
145 hp
2014
Subaru Forester 2.0XT Turbo 0-60 mph
6.1 sec
250 hp
2014
Subaru Forester 2.5i Touring 0-60 mph
8.5 sec
170 hp

Subaru Tribeca SUV 0 to 60 mph times

2012
Subaru Tribeca 3.6R Premium AWD 0-60 mph
7.6 sec
256 hp

Subaru Coupe 0 to 60 mph times

Subaru BRZ coupe 0 to 60 mph times

2013
Subaru BRZ (Manual) 0-60 mph
6.1 sec
200 hp
2013
Subaru BRZ (Auto) 0-60 mph
7.3 sec
200 hp